Have you dreamed about working from home? Getting up when you like to, not having to fight traffic, working whenever you want, wherever you want. What if I told you that creating a Steady and growing monthly cash flow of $5,000 to $40,000 is not only possible, but possible within 1-2 years working from home in your spare time.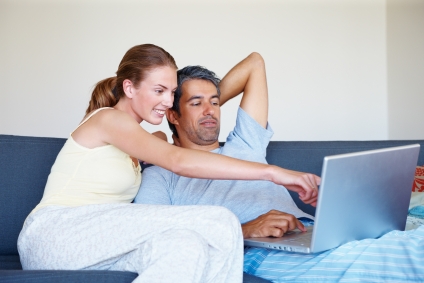 I am not saying this is possible over night, but you should be able to leave your job within 1 year. My friend, Jack Bosch has done it and now he teaches others how to do it too. Want to know how? Here are the 5 Simple Steps that Jack used to create a steady cash flow working from home, leave his 9-5 job, and ultimately become a millionaire.
Step # 1:
Invest in Tax Delinquent Property. There are several hundred thousand tax delinquent Properties in the United States that are sold at auction each year. When the taxes are not paid on a property, the taxing district will either sell the property or sell a lien on the property in order to make their tax roll. When a property owner no longer wants his or her property, for whatever reason, they stop paying the taxes. That's where you come in. You can find these property owners before their property is sold in a tax sale and offer them a small amount of money for signing the property over to you.
Step # 2:
If you follow Jack's formula, you'll be on your way to property ownership at huge discounts within 3-5 weeks. Jack has a formula that he has used to become very successful at buying and selling tax delinquent properties. His formula has worked well enough that he has become a millionaire and it's also worked very well for his students. You can find out more about the steps that Jack takes to buy and sell tax delinquent properties from a free CD that he offers on his web site. You'll find a link to it on my blog at http://taxlienladyrecommends.com/online/how-to-buy-tax-delinquent-propertie/
Step # 3:
You can do your research for these properties using county websites and free online sources like Google Earth. Buy using a combination of free web sites and subscription sites like datatree.com; you can accomplish 95% of all the research you need to do without even leaving the comfort of your home.
Step # 4:
Once you own a property, don't sell it for cash but instead become the bank. You can sell your properties with seller financing where you hold the note and collect the payments. A $10,000 property sale can easily be structured so that it brings you $150.00 per month for up to 8 years. In this way you can create cash flow for months to come.
Now Rinse and Repeat!
Now all you have to do is repeat the process. Follow steps 1-4 about 20-40 times (you can do this part time in one year) and you will have built up somewhere between $3,000 and $8000 per month coming in for years to come. What could you do with that kind of money coming into your mailbox for the next 8-10 years?