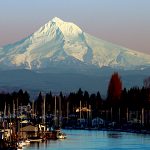 On Thursday night, February 2, I'll be giving a presentation about tax lien investing for the Northwest REIA in Portland Oregon. To find out more about the Northwest REIA and how you can attend this meeting contact Dave Metsker at primefinancial@frontier.com.
While I'm in Portland, I'll be giving some in- person live consultations. If you live in the Portland OR area this is your chance to get some one-on-one coaching with me. Here are just a few of the things I can help you with:
* Find the best place for you to invest
* Find the best strategy for you
* Help you filter a tax sale list
* Help you do due diligence on tax sale properties
* Find the tax sale information
* determine how much bid on properties
The possibilities are endless!
I have availability on Friday. To book a consultation with me go to http://taxlienlady.com/coaching/live-consult.