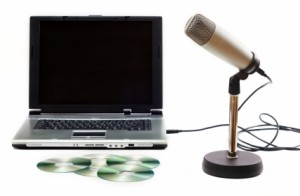 Our new free tax lien investing Q & A teleseminar recording "Online Tax Sales Happening Now" is available to download until June 15, 2016. If you're frustrated when it comes to taking control of your own investments, and are looking for an investments that you can do yourself and feel secure about, look no further. We've got the answers for investors in TaxLienLady's free tax lien investing teleseminars.
This month's teleseminar was all about how to investing in tax liens online and here's what was covered…
What online tax lien sales and tax deed sales are going on now
How to find these sales online and get the tax sale information
How to get the tax sale information for future online tax sales
The replay to this teleseminar, "Online Tax Sales Happening Now," is available until June 15. You can get it here:  http://www.taxlienlady.com/free-training/tax-lien-teleseminars/
Listen to it quickly to find out which states have online tax sales and when they are held.   Here's what a couple of the participants had to say about the call:
Dawn said, "All questions were answered so that we could understand what the answer actually was, without all the hype and fluff."
Maydis said, "The friendly, engaging nature of Joanne is great. She is always willing to share."
Want to invest in tax liens online but don't know where to find the online tax sales, how to do it profitably, and don't already have the "Buying Tax Liens Online," home study course? Then now is the chance to get it. You'll get immediate access to the online course and now have 2 affordable payment options.
And here's some information about what's in the Buying Tax Liens Online Course: 
Guide to online tax lien sales with information on the tax sales in each state that has online tax sales with links to the online tax sale websites
5 Webinar recordings on different states online tax sales designed to give you the confidence and exactly what you need to invest profitable in the online tax sales
Lifetime access to all course materials and updates!
Bonus 30 minute free consultation with Joanne, The Tax Lien Lady, to get started!
Bonus free month trial membership to the Tax Lien Profits Accelerator, TaxLienLady's private member group.
Online tax lien and deed sales are going on now and there will be more tax sales online through the summer, fall and winter. Find out how you can profit from these tax sales now. And it's just become even easier for you to save money on these courses, because now there is a super easy payment plan.
There are 2 options:
One Payment of $297 for Buying Tax Liens Online, with an option to get Online Tax Deed Sales at half price Click here, or
Three Payments of $99 Click here