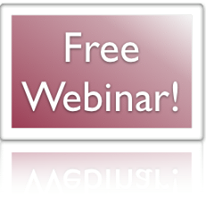 Want to know how to get cash flow from real estate without being a landlord? I do! I've been a landlord for a few years now, and I have to tell you, after having to evict my tenants and fix busted water pipes for the second time, I'm pretty tired of being a landlord. That's why I was really impressed with Mitch Stephen, the author of "My Life & 1000 Houses." I've started reading his books and really liked what I was learning.
Mitch buys "fixer uppers," but he doesn't even bother with the rehab! He has been crushing it in San Antonio for over 20 years with "Owner Financing"…instead of renting houses, he "sells" them on a note.  SO, he gets the cash flow but doesn't have to fix toilets…get it?
Mitch is the real thing…an active investor, buying and selling houses (over 1400 and counting) and creating notes, plus he owns 14 storage facilities in Texas. He will be my guest with a full presentation of content so I really hope you will make a special effort to be with us. I don't know when he will be offering this training again so make sure you get your spot…
Mitch will be teaching what he calls "Be the Bank: The Art of Owner Financing".
Here's why it's very different from the typical buy and hold or buy and flip you see on TV lately:
-No landlording and no pesky phone calls
-How to use little or no money out of your own pocket and "Be the Bank"
-Put the downpayment in your pocket
-How to get the buyer to do the rehabbing, increase the value of the house and secure the note.
-Selling Notes without giving a discount
-Navigating the laws and regulations
-How to get paid 5 TIMES on every deal!
-How to do it all with OPM (other people's money)
Grab your spot now before we go over our limit on our phone lines…
Register for this webinar now and let me know what you think after you watch the presentation.