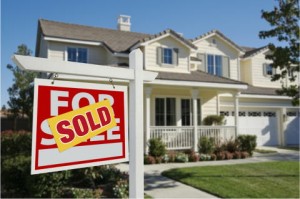 What's wrong with tax deeds? And Is there a better way to buy real estate at deeply discounted prices?
First let's discuss the problems with buying tax deeds, and then we'll talk about another, better way to invest in properties for 65% or less of the after repaired market value. The first problem with buying tax delinquent properties is that more often than not, these are extremely distressed properties that need a lot of rehab. They often need to be cleaned out and then have some major rehab work done to them, which could include fixing water damage, repairing the roof, replacing plumbing and appliances, not to mention painting and updating.
But that is just the beginning, another problem, if you're thinking of retailing one of these properties is that in most tax deed states, the property does not come with a marketable title. Since there is also a period of time in which the previous owner can contest the tax sale, most title insurance companies will not issue title insurance to properties that are bought at a tax sale. That means that you have to clear the title before you can sell the property to someone that needs to get financing. Which means you have to spend more money and wait longer before you can take your profit.
Some investors get around both these issues by trying to buy tax defaulted properties from the owner before the property is sold in a tax sale. But that can be tricky, you have to negotiate with the owner, and if all you get is a quit claim deed, you may still have a problem with title insurance. What if there was an easier way to pick up properties for 65 cents on the dollar and get clear title to the property. And what if these properties are already cleaned up and either rehabbed or partially rehabbed already? And what if you had a system for making offers on these properties and finding buyers for them, both wholesale buyers and retail buyers?
I have found an expert on just such a strategy and I like it so much that this is the strategy that I'm using now to make offers on properties in my area. Why do I like it? Well one of the reasons that I'm a tax lien investor is that I don't like negotiating. I would just rather go to a tax lien auction and buy tax liens than have to negotiate with a home owner or bank to purchase a property. With this system I don't have to do any negotiating! The real estate agent does it all for me, and I know just how much to offer, it's all based on a simple formula.
Want to know more about it? Watch the replay of a webinar that I did with my mentor and learn from THE expert on the subject…
CLICK HERE to watch the recording of this call