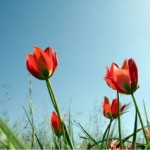 Are you ready to to invest in tax liens or tax deeds? There is no shortage of spring tax sales. Spring is a great time to get involved in tax lien investing no matter what your investment goal or where you live. Here's what's coming up in March and April…
Tax Lien Sales
If tax liens are your cup of tea, there are plenty of tax lien sales in early spring in Alabama, Mississippi, New Jersey, Indiana, Maryland and Mississippi. All the Alabama tax sales are live, but some of the New Jersey, Indiana and Maryland tax sales are online. And as of last year, some Mississippi counties have online tax sales as well.
Baltimore City has a big online tax lien auction each year that ends in the middle of May, but the deadline to register as a bidder this year is May 5. You'll find the auction information on the bidding website at www.BidBaltimore.com. The site is open for registration now, but the list of tax sale properties will not be published until March 14.
Tax Deed Sales
If it's deed sales that you're looking for, you can find tax deed auctions year-round in Florida counties. Because tax lien investors have to apply for their tax lien property to be auctioned at a deed sale instead of foreclosing on the lien when the redemption period is over, there is a continual feed of tax deeds for the auctions in Florida. Some counties will have these auctions a few times a month. The only drawback to having tax sales that often is that there is not a whole lot available in any one sale. You'll even find some of the Florida deed sales online.
Counties in California, New York, Ohio, Nevada, and Virginia have tax sales in March and April. Many of the California counties have their tax sales online. A couple of counties in the state of New York also have online tax sales.
Redeemable Deed Sales
The more populated counties of Texas and Georgia will have redeemable deed auctions on the first Tuesday of every month. There can be redeemable deed sales in Philadelphia PA even more often than once a month. There are also tax sales coming in Sumter County North Carolina and Essex County Delaware.
All of the redeemable deed sales are live, except for the Shelby County Tennessee auction which happens early in April. Find out more about how tax sales are conducted in each state, how to find the best place for you to invest in, and how to get the tax sale information with Tax Lien Investing Basics.
Members get access to this training for free when they register as a member of the Tax Lien Profits Accelerator™.