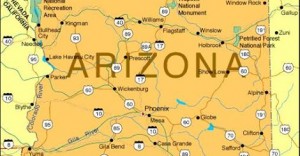 If you've been wanting to invest in tax liens, right now is the time to start, because the Arizona online tax lien sales are going on right now and through the month of February. But don't bid at these tax sale auctions until you get some education…
Why? Because you can lose money with Arizona tax liens if you don't know what you're doing!
That's right! You can lose money in the Arizona tax sales if you don't do it right, and that's where I can help…
I have a training just for the Arizona tax sales and it's been updated for this year's online tax liens sales. If you're ready to profit from tax liens this year than this training is what you've been looking for. And right now you can save $100 on this training but you have to act fast for 2 reasons.
Most of the Arizona tax lien sales end in February!
The sale ends on Valentine's Day, February 14!
Get more information and register HERE
In this training you'll discover how to:

 Get the information you need to register and bid at these tax sales

 Pick the best counties to invest in

 Research the properties in the sale to find the right liens to bid on

 Place bids on liens in the tax sale and get the bid results

Protect your investment and maximize your profit!
And I'll show you how to avoid the common mistakes most new tax lien investors make that cost time and money! Find out more HERE.