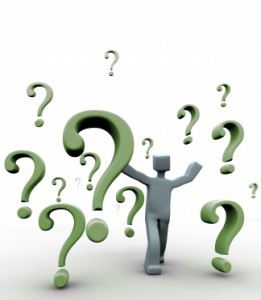 Last week we had 2 webinars on "3 Secrets to Explode Your Profits From Tax Liens." On these trainings I unveiled the brand new Advanced Tax Lien Investing Secrets (ATLIS) Training and here are answers to some frequently asked question about the training that starts this week:
1) How does this virtual training work?
This training is specifically designed to teach you step-by-step how to invest in profitable tax liens, from bidding at tax sales AND by using advanced tax lien investing strategies that allow you to get profitable tax liens or redeemable tax deeds without attending the tax sale. PLUS you'll have the opportunity to have me PERSONALLY walk you through it over the span of 7 weeks (to give you plenty of time to buy some liens or deeds).
Remember, I don't believe in just sending you a product to have it sit, unused and gathering dust, on your shelf. I've created an entire Virtual Training around this life-changing information so you get the most out of it. As soon as you make this investment in yourself, you'll start downloading the resources plus be sent an invitation within 24 hours to join our exclusive online member's area.
Each week you'll have assignments to complete from the program. You'll need to watch the videos and go through the worksheets. Then, you'll join me for a 75-minute group accountability call where I'll cover content, answer questions, provide hot seat coaching and more.
The only catch? You really need to do the work to participate in the group calls (otherwise it's not much of an accountability program, is it?).
You'll have 6 accountability calls from Wednesday, January 25 through Wednesday, March 7 (with a one week break). Have to miss a call? No worries, each of these mentoring calls will be recorded, and posted on the member's site for you.
2) What if I don't live in a lien state but I want to invest in tax liens, will this course help me?
I get this question a lot. And you'll be happy to know that YES, this program works just as powerfully for people who don't live in the state they're investing in as it does for those who do. In other words, you don't have to live in the state you invest in, or even in the US for that matter. Really!
3) What if I'm just getting started and I'm not totally clear on what to do? Is this for me?
Absolutely! In fact, this is the BEST time to start. What better way to figure out what to do to get started than by being part of a group where others are doing the same thing, but in different areas. You'll have the benefit of learning from my experience and my mistakes and well as the others in the group.
I find that the best way to learn is by doing. And in this case, you will have a team of experts to guide you. Why not learn the right way to get started, BEFORE you invest all that money. (Isn't THAT a big relief?) PLUS you'll have the benefit of the tools and resources in the training to help you!
4) What if I don't have an entity or a self-directed IRA to invest with set up yet
— is this for me?
You don't need to have an entity or a self-directed IRA set up yet to invest in. I started investing in tax liens before I had either. In fact, I still sometimes buy liens in my own name. It's easier to do it that way when you're investing out of state. Why, because your entity needs to be registered to do business in that state, but as an individual, you don't have to go through that process.
I do recommend buying tax deeds in an entity and I do recommend investing with a self-directed IRA, or solo401K and these are things that you can do while you're in the training. In fact, we can connect you to the right people to help you with this.
5) My biggest problem is researching tax sale properties and knowing which properties to bid on. Will the ATLIS Training cover that?
Great question! Yes, we are very focused on helping you to filter the tax sale list and research the properties in the tax sale, so that you only invest in profitable tax liens or tax deeds. In fact, there is a whole module, Module 2 that is devoted to this topic. Since it is the real estate that guarantees your investment, doing due diligence and choosing the right properties to invest in is the key to successful investing. We have tools and resources to help you with this in Module 2, including a Due Diligence Check List.
Have a question that I didn't answer? Email me at info@taxlienlady.com and I'll be happy to answer it for you!
Remember, you do need to make a decision soon as the special pricing ends THURSDAY (which means the price will increase by $500). If you want to go ahead and reserve your space now, just go here: