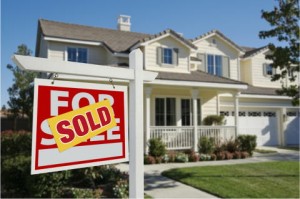 I'll be hosting a free live training with my real estate investing mentor, Mark Jackson (MJ) of InvestorCompsOnline.com on "How to Make Money Fast Wholesaling Cheap Government Homes," Wednesday September 27 at 8:30pm Eastern Time!
If your real estate deals are falling apart because:
You don't have all the funding
You can't find good deals to start with
You don't know where to start, never the less how to finish,
This is a training that will help!
I'm hosting a special free webinar training with my good friend and mentor, Mark Jackson. 'MJ' will give an EXTREME live training showing exactly how to do deals using real life examples….
You'll see REAL deals that will show you how he works everyday…and how he makes tons of PROFIT. This FREE training will show you the main website he and his students use to find deals that are way under market price – this is an unheard of inside look at real estate investing!
Here's what you will learn in this training:
* How he and his students find deals
* How important it is to get the proper valuation of a deal
* How to get the deal accepted
* How find the buyer
* How to BUY with out using your own money
Many investors spend their entire career hoping for this detailed information and never get it. They end up "hit and missing" at their deals. But, who wants to miss? It's hit it OR quit it to me! That's why I hosted this EXTREEM training with Mark Jackson.
In this training MJ will show you real life examples of how he does deals everyday and… doesn't use his own money! You can do it too.
You can register for this complimentary training at:
http://HudHomeProfits.com/jmreg
Join MJ and myself on Wednesday September 27, 2017 at 8:30pm Eastern Time / 5:30pm Pacific, to find out how you can take advantage of the special offer to make your money back on his one of kind HUD Deal Training. I've used this training to do my last few deals, so I know it works!
Better Than Tax Deeds!
I think you'll find that this properties are even better than tax deeds. Why? Because with tax deed properties you need to pay all cash, usually on the day of the tax sale, you have to bid at a live auction, and you don't get to inspect the property before hand. With these properties, not only do you get to inspect them, but you get a property report with disclosure, bidding is done privately, and you have a few days to get your money together for the deal. Sometimes these deals can even be financed. All you have to come up with is $500-$1000 earnest money in order to get the deal done. Plus unlike with tax deed properties you get a clear marketable title to these government homes!
Find out more on Wednesday Night
Register Here to get all the details about how you can make money fast wholesaling cheap government homes!
Encouraging You To Profit!
Joanne