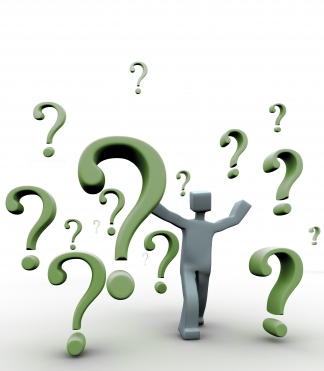 Here's a question that I received recently in response to one of our tax lien investing webinars:
"Joanne, I missed the webinar. Is there a chance for a replay or a way to view it (perhaps it is archived)? Also, how often do you have webinars?"
This is not the first time I've been asked this question so I thought it fitting to post the answer here for everyone. We actually have 3 different types of tax lien investing webinars here at www.taxlienlady.com. Some of these webinars are free, and others are part of a paid membership service that we offer.
Here's an explanation of our webinars and trainings:
Monthly Member Trainings
We do a Member Training Webinar once a month for our Tax Lien Profits Accelerator™ Members. These trainings are usually held on the 3rd Wednesday of the month at 2pm Eastern Time, and are recorded, archived and posted on our Member Site. Membership to the Tax Lien Profits Accelerator also includes other benefits including tax lien investing home study courses and a 30 minute coaching session with me. You can find out more about this level of membership at www.TaxLienLady.com/MembershipMain.htm.
Wealth Building Webinars
Tax Lien Profits Accelerator™ Members also have access to our Wealth Building Webinars. These webinars are held on the 1st Wednesday evening of the month at 8:30pm Eastern Time. Everyone is invited to come to the live webinar for free. The recording is posted on the Wealth Building Webinar member site. We do have a membership level for you if you don't want all the benefits of the Tax Lien Profit Accelerator, but want access to the Wealth Building Webinars. You can find out more about this service at http://taxlienlady.com/wealth-building-webinars.
FREE Webinars
We also have webinars that are free for everyone, and the recording is also provided at no cost. I usually have these webinars when I find a service or product that is really good – one that I use myself and really like and I want to let all of my subscribers know about it. These webinars are typically promoting a course or software that I don't own, and sometimes the recording is only available for a limited time. I don't do these webinars on a regularly scheduled basis, but when I do I will post it on this blog, and on the events page of www.taxlienlady.com.
Our last free webinar was a little different, because it is both a training and promotion for one of my best selling home study courses. And the recording is available right now for everyone. It's all about how you can invest in tax liens from home. You can get the replay now at http://buyingtaxliensonline.com/wp/free-webinar.
We try to have something for everyone; those who really want to learn about tax lien investing so they can go out and do it, those who want to find ways of building wealth and managing their finances, and those who just want to find out about good products and services for their real estate investing.
Which category do you fit in?