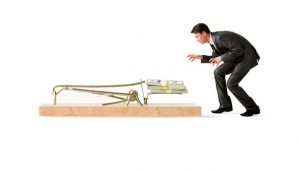 Don't get caught in the trap of buying secondary tax liens without understanding what you're getting into!
Tax lien investing has become very competitive over the last 5 years, with more and more hedge funds jumping into the market. Some of these fund companies have paid too much for liens and are now selling in the secondary market. There is a big market for these liens right now because of the increased competition at tax sales, and everyone is trying to capitalize on it. The problem is that you can lose money on secondary tax liens if you don't know what you're doing. That's why it's really important to know what you're getting into before you purchase secondary tax liens. Don't fall for the trap of buying secondary liens that you haven't researched.
Advanced Tax Lien Investing Secrets Training
In my Advanced Tax Lien Investing Secrets Training (ATLIS Training), one of the things that we cover is how to buy secondary tax liens. There are 2 main strategies for buying these liens, just like the 2 strategies for buying primary liens. Some investors are in it for the chance to foreclose on properties and some are in it for the return on their money. The only thing is there are no guarantees for either of these outcomes and you have to be prepared for either. You can buy liens that you think you will be able to foreclose on, and start the foreclosure process, only to have them redeem before final judgement. If you didn't buy them right, you can lose money!
What do you need to know and how do you buy secondary liens at a profit regardless of whether you get the property or not? This is just what I covered in Module 4 of the ATLIS Training course. Module 4 was just posted in the course on Monday and we have our live mentoring call tomorrow. It's not too late to join us and if you join now you can get in our live call, and get your questions answered. Are you considering buying secondary tax liens? If you are, you don't want to miss this training. Find out more about ATLIS Training at http://TaxLienInvestingTraining.com/atlis-training.