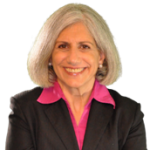 Did you know that you can get more profit from tax liens and do it from the comfort of your home? In this free  Advanced Tax Lien Investing training video, "More Profit From Tax Liens," you'll learn how to get better returns on your tax liens, without waiting long redemption periods, or bidding at the tax sale.
And while you watch the video, I'll also send you a copy of my "Tax Certificate Sales" Special Report where you'll find out the 5 steps to buying profitable tax liens and deeds and 7 advanced strategies for investing, most of which you can do from home without going to the tax sale, and without having to wait long redemption periods to get paid.
When I started investing in tax liens back in 2002, there wasn't much available to tell me anything about how to do it. But I learned what I needed to know to start buying profitable tax lien certificates. Yes, I made some mistakes along the way, but I learned from them, and I started teaching others how to do what I was doing. I'd like to share with you some of the methods that I've uncovered to make more money from tax liens, get tax liens and tax deeds without going to the tax sale and profit from tax delinquent properties without having to do a lot of due diligence!
Want to know how you can buy tax liens and tax deeds without attending the tax sale?
One way that you get your tax liens at the maximum interest rate, without bidding down the interest is to participate in the county held tax sales. The problem with buying these left-over liens though is that the tax sales are so competitive today that there is nothing good on these left over lists. Once in a while a good lien squeaks through and gets on this list, but then there are always investors just waiting for them and they scarf them up just as soon as they're available. But there are ways to get tax liens at decent interest rates without having to attend the tax sale, and without waiting long redemption periods to foreclose on the property.
This Training is for you if…
You're not making the money you thought you would on your tax lien investments
You want to start investing in tax liens but don't know how to start
You want to make sure that this is a good investment strategy before you get involved
You want to learn about tax lien investing from someone you can trust
You don't want to wait long redemption periods and you want to profit faster from your tax liens
This Training is NOT for you if….
You don't have at least $5000 to invest
Here's what you'll learn in this training:
Why you might not be getting good tax liens or redeemable tax deeds at the tax sale
Why buying left over liens or deeds is not a good idea.
The best way to buy profitable tax liens or get properties for back taxes, without competition.
You'll also find out about a new online mentoring program to help you with your investing.
Access the free training and get your free special report at http://TaxLienInvestingSecrets.com/atlis