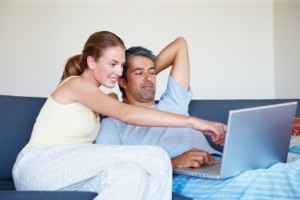 Are you losing money on your investments?
Or not making as much as you thought you would?
Maybe it's time to do something different, like…
Learn new strategies for alternative low risk, investments with high returns
Get connected the right people and the right strategies that can get you cash flowing properties or high yielding tax lien certificates
Get the education and training that you need to start profiting now from someone who has the reputation and experience that you can trust
Take the first step…
Go to http://taxlienlady.com/MembershipMain.htm  to watch a free video and download your free copy of TaxLienLady's ™ State Guide.
Join TaxLienLady's™ Tax Lien Profits Accelerator™ and get the Tax Lien Investing Basics course (a $197 value) as a free bonus with your membership, to give you safe, profitable investments that give you peace of mind!
Joanne Musa, known online as the TaxLienLady™, has been helping people from all over the U.S. and Canada invest profitably in U.S. tax liens and tax deeds for over 10 years. Here's what a member of the Tax Lien Profits Accelerator™ has to say about it…
"I've been with Joanne, the Tax Lien Lady for almost 2 years. I've attended other tax lien programs, but she has made the biggest impact on my tax lien business. With the changing and more competitive tax lien market, I found myself only getting 3-5% of interest investing in tax liens where I used to get 9-11%. I needed to do something different and learn about other states and markets! I'm so happy I became a member with the tax lien lady!
Thanks to Joanne and her connecting me to the right people, I now own a cash flowing rental in another state, I'm expecting deeds on 3 more houses in the next 3 weeks, and I own tax liens that are making 16-36%, all in states I've never been to. I recently foreclosed on a piece of land in Arizona by myself without a lawyer! And I just attended live auctions in my home state as a confident bidder buying tax liens for my 401K account! Joanne taught me what made me a successful tax lien investor in today's market! I can fully trust her recommendations and extensive experience!"
~Birgit from Colorado
Find out more about the Tax Lien Profits Accelerator™, and how you can benefit from joining at http://taxlienlady.com/MembershipMain.htm.