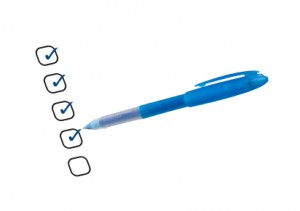 I have a special free live webinar training scheduled for Wednesday August 3rd at 8:30pm Eastern time just to let you know all about it. But that's not all I'll also let you know what tax sales are coming up and how you can participate in them, and which tax sales I consider to the best ones to invest in. I'll also be giving away a free gift to everyone who attends the webinar live. I'm going to be giving away another tax lien investing check list. This one is for doing due diligence on tax sale properties.
So many people ask me what steps they need to take to make sure that they are buying a lien or deed on a good property that I have a check list for this in my training course. I have an entire lesson in the training devoted to researching tax sale properties, and picking the right properties to bid on. In the lesson I go over how to do all of the steps on the check list and I'm willing to share that check list with you when you come to my live webinar training.
This training will not be recorded. I want you to come in person for 2 reasons. The first is that I'm going to give a special discount on my next training that will only be available during the training and for one hour after. The second reason that I want you on the live call is that whether you decide that you want my training or not, I want to answer your questions about tax lien investing. If you haven't already registered you can register now at http://TaxLienLady.com/live-webinar.
In this free webinar, not only will I tell you about the tax sales that are coming up in the next couple of months, but I'll give you my 5 step process for buying profitable tax liens, and I'll go over the 6 things you need to know before you choose where to invest. I did a similar webinar last month. We had a lot of really good comments about it but one person really summed up what most people thought about it when she said "I appreciate the transparency and the responses to all (not some) of my inquiries. The information was great and the option of providing a free consult was a major plus!  Thank you."
This month's training will be just a little different because I'll be giving away a different check list and I'll be telling what tax sales you'll be able to participate in before the summer is over. And if you think you need more help I'll let you know how you get in on my next live training at a discounted price.
Here's a quick tip video to let you know the importance of doing due diligence for tax sale properties which is what is covered in lesson 3 of the Tax Lien Investing Secrets training…