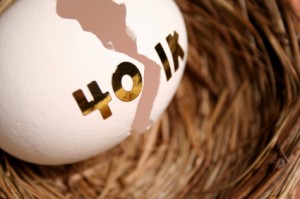 Dear Frustrated Investor,
Are the fees for your retirement account costing you  more than the profit your making on your investments? Would you like to get more profit in your retirement account before you actually retire?
Are you sick and tired of…
Losing money to the stock market or just breaking
even
Making almost nothing in interest on your money
market or bank CD
Having to negotiate real estate deals
Did you know that there IS a way to invest your money  with a high degree of safety for amazing returns?
You might not always get double digit returns, but  you will get better interest than you can get in the  bank and with more safety than you can get in the  stock market, without having to negotiate any deals.
Interested in Finding Out More?
Join me for an live eye-opening webinar "5-Steps To Invest Your Money Safely For Higher Returns Than You Get In The Bank"
This webinar is free for everyone, but it's really for you if you want to take control of your retirement  account, or your investments.
This call will not be recorded, and it will not be offered again until August. Go to
http://TaxLienLady.com/free-training/live-webinar to get the registration link To register for the July Webinar  next Wednesday, July 6 at 8:30pm Eastern Time.
Encouraging You To Profit,
Joanne