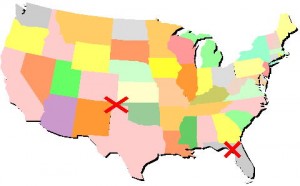 Want to know what tax sales are coming up around the country? Here are the states with upcoming tax sales in May and June broken down by the type of tax sale…
Alabama

Maryland

Florida

New Jersey

Rhode Island

Louisiana

Illinois

Iowa
Florida

California

Ohio

Massachusetts

Arkansas

Virginia

North Carolina

Utah

Pennsylvania

Nevada

Minnesota

Wisconsin

New York

Oregon

New Mexico

Kansas

Idaho

Oklahoma
Georgia

Connecticut

Texas

Hawaii

Tennessee
Which type of tax sale is best for you?
How much money you need to get started?
Then you need to watch the video on THIS PAGE.
And if you'd like some help finding the best place for you to invest and avoiding the mistakes that newbie investors make then it's not too late to join my live training that starts this coming week.
The first recorded lesson is released on Monday and the first live call happens Wednesday. So if this is something you want to do Register now. Find out more and register on THIS PAGE.