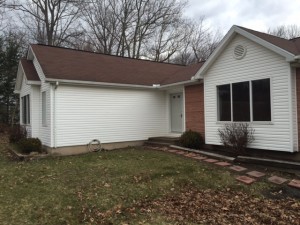 Here's a chance for you to watch as I progress through my current real estate deal. And I have a confession to make, this is not my first real estate deal, but it's the first real estate flip that I've ever done!
I've been investing in tax liens for 15 years now, but I've never actually foreclosed on a tax lien property. I've started foreclosure on a couple of tax lien properties, but then they redeemed.  I'm not complaining – I did very well on the redemptions. There were also a couple of liens that I could have foreclosed, but these were from my early days, when I was still learning the ropes and didn't quite do my due diligence. Those were liens that I shouldn't have bought in the first place and I decided to just cut my losses. I learned from those mistakes that I made early on, and I use those lessons to help others not make those same mistakes that I did.
I've helped clients to buy deeds at tax sales, and I've purchased tax deeds myself. I also have an investment property that I've held on to and rented out for the last few years. But I don't really consider myself to be a real estate investor, that is until now when I got started with HUD properties. I'm working on my first HUD flip and after going to a few tax deed sales and helping some of my members and coaching clients to buy tax deeds, I'm finding that I like investing in HUD properties better than tax deed properties. If you'd like to find out why I like investing in HUD deals better than tax deeds read The Problems With Tax Deed Investing.
I'm actually having a lot of fun working on this real estate deal. It's not my first real estate deal (it's really my second), but it is my first flip, and my first HUD deal. I just did another webinar with Mark Jackson and this one showcases the current HUD deal that I'm working on now. CLICK HERE to watch the HUD replay now!
And if you have questions after watching the webinar, then watch this replay where MJ joined me for a live Q & A session and I showed the latest pictures from, and we answered a lot of questions about investing in HUD properties and about tax lien investing. CLICK HERE for the Q & A replay.