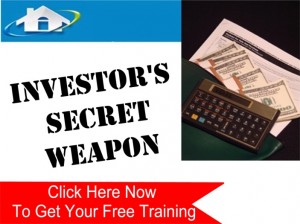 Join me for my next free tax lien investing webinar, entitled "The Tax Lien Investors Secret Weapon: Finding The Best Place To Invest and Getting The Tax Sale Information." In this training I'll give you some of my tips for investing in the best states and getting the tax sale information. This training is for beginners and tax lien investing newbeis. If you want to invest in tax liens or tax deeds but feel like you're spinning your wheels because you just don't know where to start or can't find the tax sale information than this training is for you!
Find out how I got started in tax lien investing, and why I consider investing in tax liens to a safe alternative to investing in the stock market or mutual funds. learn some of the basics of tax lien investing plus the 4 things you need to know before you begin.
Many people have heard about tax lien investing and want to get involved, but don't know how to get started. So in this webinar I'll give you some steps that you can follow to get started now.
Here's what I'll cover in this complimentary training:
**Why tax lien investing is a safe alternative to the stock market
**What makes tax lien investing a good investment regardless of the real estate market
**How the tax lien investing process works
**What's the difference between a tax lien and a tax deed
**4 Things you need to know before you start
**3 ways to get the tax sale list
**How you can get step-by-step instruction for finding the best place to invest and getting the tax sale information.
Since 2004, I've been training people just like you to invest in tax liens and tax deeds, without the hype and fluff that you'll see elsewhere. I've been telling it like it is and giving step-by-step instruction to investors throughout the country and around the world.
Register for this informative webinar that could change your financial future at: