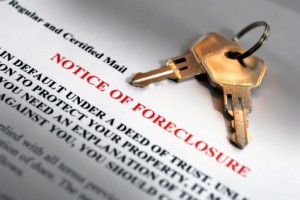 Are you a tax deed investor who's fed up with the competition at tax sales? You know what I'm talking about – where properties get bid up to 80% or even 90% of market value, even though they need a lot of rehab! Then you should know that there are other strategies that work better than tax deed investing in today's competitive market place for getting government foreclosed properties at less than wholesale prices. And that's one of the strategies that I focused on in this month's tax lien investing Q & A teleseminar. Get the replay now at https://s3.amazonaws.com/taxlienteleseminars/Q%26A-Mar2016.mp3. Listen the entire recording to get a $100 discount one the Tax Lien Investing Basics Program – only good for the month of March.
That's not all we talked about in this teleseminar I also answered a lot of questions about tax lien investing, including these:
What are your criteria for determining what liens you will purchase?
Is a tax deed purchaser allowed to live in the property he/she buys ?
At an online tax deed site if you see a property that you would like to purchase are you able to purchase before the auction?
What is better – to go to an auction as a person, or form an LLC?
How can you do All the Due Diligence from far away?
Here's some of the comments that we got from teleseminar participants :
"Very informative,  I learned more about liens but really liked the HUD info." ~ Catherine H.
"Joanne goes straight to the answer. Joanne doesn't waste time." ~ Ivonne L.
"Joanne Musa personally answered my questions well and I'm appreciative of her expert knowledge." ~ Scott V.
"Joanne, as always, provided excellent communication, honest advice on an array of topics dealing with tax lien/deed investing." ~ Bob R.
Listen to the replay now to get the answers to these and all the other questions that were answered on this call: https://s3.amazonaws.com/taxlienteleseminars/Q%26A-Mar2016.mp3
And list for the coupon code to get $100 off the Tax Lien Investing Basics course – good until the end of March 2016.