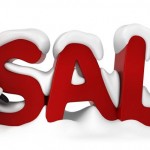 It's a new year with new opportunities and possibilities. And we want to help you make the most out of the winter tax sales here at TaxLienLady.com!
For starters there are plenty of tax sales that take place in February and March and some of them are online. In the next 2 months there are tax sales in Alabama, Arizona, California, Connecticut, District of Columbia, Florida, Georgia, Delaware, Illinois, Minnesota, Nebraska, New York, New Jersey, North Carolina, Pennsylvania, South Carolina, Texas, Virginia, Vermont, and Wisconsin.
No matter if you are looking for tax liens, tax deeds, or redeemable deeds, you can find them this winter. And you can find both tax lien sales and tax deed sales online. February is the month for the online tax lien sales in Arizona, and some Arizona counties have live tax lien sales this month. You can read more about that on page 7 of this issue.
Nassau County, NY has a live tax lien sale, which starts on February 16 and ends on February 19. You can find smaller municipal tax lien sales in the Northeast, in Vermont and New Jersey, and a couple of the New Jersey tax sales are online. There are more live tax lien sales in the District of Columbia, Alabama, and Illinois. All of the Nebraska counties have their tax sales on March 7 this year, and Douglas County Nebraska has their sale online.
You'll find online tax deed sales on both coasts, on the east coast in Florida and on the west coast in California. You'll find live tax deed sales in Minnesota, North Carolina, Virginia and Wisconsin. And you'll find live redeemable deed sales in Texas, Georgia, South Carolina, Delaware, Connecticut, and Philadelphia PA.