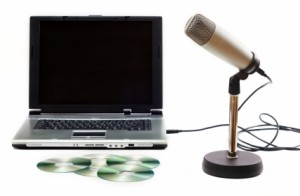 We had an excellent Q & A call this week!! It was our first tax lien investing teleseminar of 2016 and I got plenty of really good questions. I answered as many as I could, but just couldn't get to all of them in one hour. So I tried to answer the questions from the live attendees first before I tackled the others. That's just one reason why you'll want to show up live on these calls in the future. The other is that one thing that I'm doing differently this year on these Q & A calls is that I'll be giving a special deep discount on one of my programs at the end of each call. Another difference in these calls for this year is that live attendees will be able to watch me live on their computer screen as I answer questions and show information live on the screen , but the replay will only be the audio portion of the call.
Here's a link to the replay for those of you who missed it and for those of you that made it but want to listen again: https://s3.amazonaws.com/taxlienteleseminars/Q%26A-Jan2016.mp3.
And here's what one of the attendees had to say about it:
"It's live and questions are immediately answered. Joanne is wonderful to the newbie most especially. No question is too dumb and she doesn't waste time in detail but directs you to where someone that's really interested can go to get more information. That's a REAL teacher" ~ Gloria H.
Here's a sampling of just a few of the questions that were answered on this call:
What system or software works best for managing my portfolio and correspondences in AZ, FL, IL, IN, OH, and TX?
I have under $500, to begin investing, $300 to be exact. Is that realistic, and would the state of Florida be a good place to?
How do you find the Tax deed deals with out going through all that competition at the auction?
In a tax deed w/ right of redemption state (like Texas),  what liens have priority other than fed/state tax liens?
Can you buy tax liens and deeds from the UK and how can you purchase them from UK?
What to do as a foreign investor when the auction does not allow you to register with an ITIN?
How to find tax lien and deed sales online?
Should I be looking at NON-online auctions?  Are the Hedge fund guys going to these too?
What happens to your tax lien in Florida after not being redeemed after 1 year?
Are there creative sources for funding tax lien purchases?
And that's not even half of the questions that were answered on the call!
Listen to all of the answers at: https://s3.amazonaws.com/taxlienteleseminars/Q%26A-Jan2016.mp3, and I'll "see" you on the next live call!!