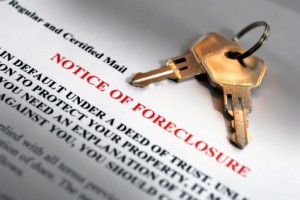 Our next Q & A Teleseminar
I have a special guest on our next Q & A teleseminar and this call is not about tax lien or even tax deed investing. I have been experimenting with something I have tried to do for years now, but just couldn't figure out how to do it as easily as I can buy liens or deeds. But I have a good friend who has figured it out and is helping me do it and I thought that you might want his help as well.
His name is Mark Jackson, known by his friends and students as MJ, and his is a real estate valuation expert and experienced investor. He has figured out the easy button for investing in REOs. He's even found the most profitable REOs to invest in and the best system for getting them and selling them. Find out more on our free teleseminar on Wednesday November 4 at 8:30pm. Here's the link to register for the call:
https://attendee.gotowebinar.com/register/8992290246934522626
Free Resource
MJ would like you to have his 21 Motivated Seller Leads swipe file. That's the swipe file that he uses in his real estate business when he does deals today, and he's giving it to you:
CLICK HERE to get the download
Don't be shocked how simple and fast this process really is… keep it simple, follow the steps he outlines and you'll be on your way to the next profitable real estate deal.
When you download this swipe file, you'll get immediate access to:
* MJ's complete 21 Motivated Seller Leads resource swipe file. All you have to do is open the swipe file, click on any one of the secret links in there and in 10 minutes from opening it, you'll have leads to follow up on!
* Instant access to the training video that shows you exactly how he find those deals. Once you watch this video, you'll see how easy and simple it is to find those uncovered, waiting for the right person to help, motivated seller real estate deals.
Yes, simply follow the video…
…and never get stuck on finding motivated sellers again! It's a free gift that he let me give you, just for being a loyal subscriber of mine.
Happy and Prosperous Investing,
Joanne