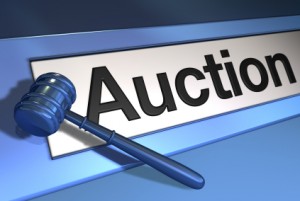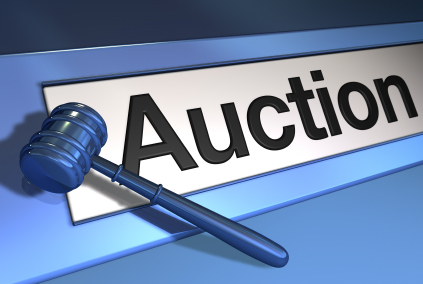 School has started and it's the official end of summer, so where are the end of summer tax sales? They're happening all around the country…
Redeemable Deed Sales
Texas and Georgia have redeemable deed sales year round, but in early fall you'll want to check out some of the other redeemable states as well. You'll find redeemable tax sales in the fall in Connecticut, Delaware, South Carolina, and Tennessee. Keep in mind that these sales are all live, none of the redeemable deed states have online tax sales yet.
If you live in the Northeast, you may want to check out Connecticut. Some of the municipalities are having their tax sales within the next couple of months. Some are redeemable deed sales and some are lien sales, but I have to warn you, there are usually not a lot of properties in these sales. Although Pennsylvania is a deed state the city of Philadelphia conducts redeemable deed sales and these sales happen quite often through out the year. They've also just had their first annual tax lien sale in Philly, so look for that in late spring or early next summer.
If you live in the Mid-Atlantic region and you're interested in redeemable deeds, you can look into the tax sales in Delaware. There are tax sales in Delaware counties from the middle of September through October and they can hold tax sales at other times of the year as well. There are only tree counties in Delaware, and fortunately each county holds it's tax sale on a different day. All tax sales in Delaware counties for some reason are held on Tuesdays.
If you live in the Southeast than you have two redeemable states to choose from, Georgia and South Carolina. The penalty in South Carolina is only 3% per quarter up to 12%, so it's not as profitable as Georgia where the penalty is 20%. The tax sales in South Carolina are referred to as "forfeited land commission sales."
The two other southern states that have redeemable deed sales are Texas and Tennessee. Texas of course is the most profitable redeemable deed state with a penalty of 25% and redemption period of only 6 months for non-homesteaded properties. Tennessee is not as attractive to investors with a 10% penalty and one year right of redemption.
Online Deed Auctions
You can usually find online deed auctions year round in California and Florida, but the late summer and early fall is the season for online deed sales in Michigan as well, and there are also a couple of counties in Washington that have their deed sales online in the fall. Did you know that the state of New York has some counties that have online deed sales and that some of them are happening in late summer and early fall as well?
Tax Lien Sales
There are plenty of tax lien sales coming up in the fall, the most notable are the tax sales in Illinois. Illinois is the most profitable tax lien state with a penalty rate – not an interest rate, of 18% per 6 months. And Illinois has a redemption period of two and half to three years, making it possible to earn 108% over three years, annualized to 36% per year. Other states that have tax lien sales in the fall are Indiana, New Jersey, Wyoming, Montana and Colorado. Indiana and Colorado have some counties that have online tax sales. Montana has tax sales that allow you bid through the mail.
Louisiana
And then there's Louisiana. I consider Louisiana an oddball state. That's because it could be classified as a tax lien state or a redeemable state depending how you look at it. It is also the only state with laws that are based on Napoleonic law instead of English law. As a result Louisiana does not have counties. In Louisiana the "counties" are referred to as parishes. Some of the Parishes in Louisiana do have online tax sales, but beware, in Louisiana it is the interest ownership in the property should the lien not redeem that is bid down at the tax sale.
What are you waiting for?
If you're sitting on the fence waiting to get involved with tax lien investing, there really is no time like the present. Whether you live on the East coast (Florida, Connecticut, New Jersey, Delaware, South Carolina, Georgia) or the West cost (California and Washington), the North (Montana and Michigan), or the south (Texas, Louisiana, Tennessee), or somewhere in-between (Wyoming, Colorado,Illinois, Indiana), there is a tax sale not too far away coming up this season.