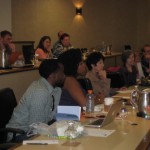 Don't miss our tax lien investing boot camp in Atlanta Georgia May 1-3.
It's the tax lien investing training event of the year, where you'll learn about the strategies for making huge profits on tax delinquent properties that are working today – not what worked 2 or 3 years ago!
Tax lien investing has gotten very competitive over the last 3 years, with more and more hedge funds and banks jumping on the tax lien investing band wagon each year. This has made it tougher for the individual investor to get those double digit returns that we've all heard about. That's why I've teamed up with the expert real estate investors at Fortris LLC to bring you the best training for investing in tax delinquent properties that work in today's market. These are strategies for getting the property for pennies on the dollar, and strategies for getting double digit returns on tax liens that work now, not a few years ago.
Watch this 4 minute video to learn more. Then go to www.TaxLienInvestingBootCamp.com and Enroll Now!