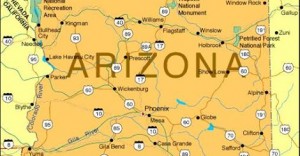 If you live in or around Arizona, you'll want to know about this special tax lien investing training in Phoenix Arizona, April 10-12. The Arizona tax sales are over, and it wasn't a pretty sight, many of the good liens were bid at rates of under 5% interest. But there were still plenty of left over liens.
The liens that are not bid on are struck off to the county, and become available for investors to purchase "over-the-counter" at the maximum interest rate (16%). Most of these leftover liens are on undesireable parcels, but a few good properties do get on this list.
Finding the good properties amoung these leftovers is like looking for a needle in a haystack, which is why I haven't really recommended this strategy before, especially for new investors. But this has changed now that I've discovered a software tool that makes finding the good leftover properties a breeze, and allows you to easily do the neccessary research on these properties to make sure that they're a good buy.
We've already identified the best of these properties in 2 of the Arizona counties using this special software. And we're going to make them available to a few saavy investors along with the software that we used to identify and research these properties. We'll be training these investors on how to use this tax sale research tool, and showing them just how we found these properties. We'll even take them to see the properties, let them choose some of the liens to purchase and have our agent purchase them on their behalf.
There are a limited number of these liens available and we have limited seats available for this special workshop, but we do have a few seats left. This special training will take place April 10-12 in Phoenix Arizona and you can enroll now while there is still room for $3500. You also get to bring along a spouse or business partner for free and you get 2 tickets to our Tax Lien Investing Boot Camp in Atlanta May 1-3. We will provide lunch each day of the training and diner on the last day. To find out more and enroll go to www.TaxLienLady.com/Arizona-OTC.htm.