The Whole Kit and Caboodle Plus Coaching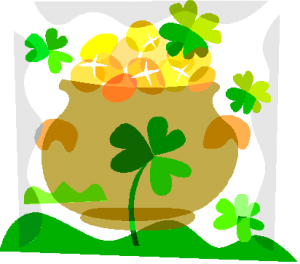 In honor of Saint Patrick I'm giving away the whole kit and caboodle ($3999 worth of additional training and software) with my Inner Circle Coaching Program when you enroll on Saint Patrick's day – March 17, 2015. Why only a one day sale? We'll it's simple, unlike some other tax lien investing trainers and "experts," I do all the coaching personally and I have a very busy schedule so I only have room to take on 2 more coaching clients.
Want to know all that you get when you sign up for my Inner Circle Coaching? Go to www.TaxLienInvestingCoach.com to find out. But if you order on Saint Patrick's day Tuesday, March 17, 2015, I'll also grant you a scholarship to the Arizona OTC Purchase Party and Workshop (a $3500 value).  Along with the workshop you also get the Research Assistant and access to www.TaxListResearch.com and I'll give you a standard version of Tax Lien Manager™ software (a $399 value). So not only will you get all of the additional bonuses that come with the Inner Circle coaching, but you'll also get to join me in Arizona for our Purchase Party of the OTC lien is Mohave and Maricopa counties, April 10-12. And you'll also get 2 free tickets to a Tax Lien Investing Boot Camp that I'll be presenting at in Atlanta, Georgia on May 1-3. Don't worry if you can't make the Purchase Party live because we will be recording the training for you, if you can't make it live, and we'll also have another boot camp this year if you can't make the event in Atlanta. Plus you'll get software to do help you do your due diligence and software to track your tax liens. You'll have everything you need to be successful at tax lien investing!!
If you've already purchased the Arizona Workshop and want the coaching, no sweat, let me know and I'll send you a link to order the coaching for only $1997 since you already paid for the workshop. But this is a one day only sale, so you've got to let me know by March 17, Saint Patrick's day 2015. Why am I doing this for Saint Patrick's day? No, I'm not Irish, but I am a Christian and I love reading about the lives of the saints. Saint Patrick was a great man, he reminds me of Jacobs' son, Joseph, find out why when you read about Saint Patrick on the Tax Lien Lady Recommends blog at http://taxlienladyrecommends.com/online/?p=1330
Note: Special applies to single pay option only