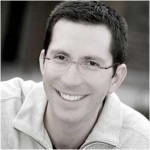 My Friend Mark Podolsky, known online as the Land Geek, is now a multimillionaire. He has created a life changing passive income from tax delinquent properties.  But a few short years ago, he was broke and in debt. He took all the money he had an invested in tax delinquent land, which he sold at a profit. And he continued to do that until he had amassed over a million dollars and created a passive income – all from investing in tax delinquent properties.
And he does it with land, not houses. That's right, no tenants,  toilets, or termites for him! If you've been getting my newsletter you may have noticed that he's been a regular contributor. He has some great tips for doing due diligence on tax sale properties. Want to know why? He buys tax sale properties – vacant land, site unseen, and he's got his due diligence down to a science. But the best part that he doesn't even bid at the tax sale.
I'm honored and excited to  be the host for his first live webinar exclusively for my subscribers! I've also convinced him to come to my next conference.  Actually what he teaches is nothing that I haven't heard before – it's how he does it and the results that he and his students gets that make the difference. Find out why I'm so excited about the methods and strategies that he teaches. Sign up for our special FREE webinar training on Tuesday December 10, 2013. You can get more information and register at www.TaxLienLady.com/WebinarTraining.
"See" you Tuesday!
Joanne