The Colorado tax lien auction season has begun! Ten of these Colorado County Auctions are hosted on RealAuction.com. Real Auction has also begun serving the state of New Jersey. This is now the second year for some of the New Jersey auctions. Make sure that you read the bidding rules before you decide to participate in any of these auctions and know what the deadlines are for registration and deposits.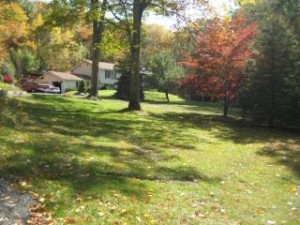 One of the most important things about bidding at these tax sales, besides doing your due diligence on the tax sale properties, is knowing what it is that you are bidding. In both Colorado and in New Jersey premium can be bid for liens but it's important to know how the premium bid is treated. In Colorado no interest is paid on the premium and premium is not returned to the investor if the lien redeems. Therefore the premium that you pay effectively lowers your interest rate. The interest rate in Colorado is changes each year, it's 9% over the prime rate and is determined in September. It's been at only 10% per year for the last 3 years.
In New Jersey the interest rate on the certificate amount is first bid down to 0%, and then premium is bid. The premium is returned back to the investor if the lien is redeemed within 5 years of the tax sale, but no interest is paid on the premium amount. The reason that investors are willing to bid high premiums in NJ – much higher than in Colorado, is because once you have a tax lien, you can then pay the subsequent tax payments and get the maximum rate on your sub payments, which is 18%. The investor also does get a small penalty rate on the certificate amount (2-6% depending on the amount of the lien).
Here's a list of what's coming up with links to the auction web sites and the opening dates for registering for the tax sales. It's not too late to register for these tax sales and get your deposit in on time to bid.
COLORADO
Adams County – https://www.adamstaxsale.com – Auction Opens 10/9/2013
Arapahoe County – https://www.arapahoetaxsale.com – Auction Opens 10/8/2013
Archuleta County – https://www.archuletataxsale.com – Auction Opens 10/8/2013
Denver City & County – https://www.denvertaxsale.com – Auction Opens 10/14/2013
Douglas County – https://www.douglascotaxsale.com – Auction Opens 10/28/2013
Grand County – https://www.grandtaxsale.com – Auction Opens 10/1/2013
Mesa County – https://www.mesataxsale.com – Auction Opens 10/16/2013
Morgan County – https://www.morgantaxsale.com – Auction Opens 10/1/2013
Park County – https://www.parktaxsale.com – Auction Opens 10/7/2013
Weld County – https://www.weldtaxsale.com – Auction Opens 10/1/2013
NEW JERSEY
Borough of Red Bank, New Jersey – https://www.redbanktaxsale.com – Auction Opens 10/1/2013
Voorhees Township, New Jersey – https://voorheestaxsale.com – Auction Opens 10/25/2013
Evesham Township, New Jersey – https://www.eveshamtaxsale.com – Auction Opens 11/7/2013
If you want to find out about all the counties that have online tax sales, where and when they are, and how the tax sales are conducted – plus get training on how to register, do due diligence and bid at these tax sales, then check out the Buying Tax Liens Online course at www.BuyingTaxLiensOnline.com/main.html