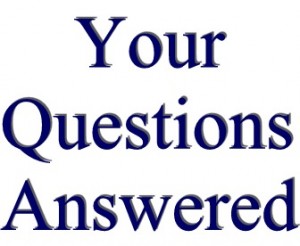 We've had a couple of last minute changes to our Chicago Tax Lien Investing Workshop coming up this Friday, July 26 at the Donald E. Stephen's Convention Center.
We will have a pre-registration on Thursday evening right outside the conference room where we will meet on Friday. We'll be in rooms 40-41 on the lower level of the Donald E. Stephen's convention center in Chicago. The early bird price for our conference is good right up until the day of the conference, if you wait until Friday to register there will be an extra $20 charge, so if you are planning on attending register now at www.taxlienlady.com/conference.
Here is our agenda for the day of the conference:
  8:00am – 8:30am – Registration and Continental Breakfast
8:30am –  Introduction To Tax Lien Investing – Joanne Musa
9:30am –  The 3 Most Profitable States For Tax Sales – Joanne Musa
10:00am – 15 MINUTE BREAK
10:15am –  The Tax Lien State With The Highest Return – Don Fullman
10:45am – Done For You Investing – Don Fullman
11:30am  – Getting The Tax Sale Information – Joanne
12:00pm – LUNCH & NETWORKING
1:15pm – Clearing The Title To Tax Sale Properties – Tax Title Services
1:45pm – Tax Deeds, Secondary Tax Liens, and Cash Flow
2:30pm – 15 MINUTE BREAK
2:45pm – Insuring Your Investment – Tim Norris
3:00pm – The #1 State To Invest In Now! – Arnie Abramson
4:00pm – Investing With Your Self-Directed IRA – Equity Trust
4:30pm – 5:00pm – How to Get Started Now/ Q & A-
Remember we'll have early registration on Thursday Evening right outside the conference room. Both PIP West and  I will be there to welcome everyone Thursday Evening and Friday morning. But don't wait until Friday to order your tickets, if you do, you'll pay a $20 premium. The early bird price is good until Friday morning.
One of the benefits of being among the first 30 people to register for this conference is one-on-one consultation with either myself, or one of the principals of PIP West, depending on what it is that you need some extra help with! At this point we are almost full and have just one spot left. We will be allowing people to register the night before and the morning of the event, but after we reach 30 participants we will not be including a private coaching session. So register now to if you want to get that coaching spot!
I am really excited about this event as we will be covering some topics that we have not covered in our last event. We'll be building on what we covered in our Baltimore Conference. In Baltimore we focused on ways that you can get faster returns with tax liens and redeemable deeds – in as little as 6  months! In Chicago we'll be focusing on the 3 most profitable states to invest in, plus I'll give you some online tax sale results, and a couple of my tax lien investing secrets.
Get all the details about the Tax Lien Investing Workshop And Conference and the registration link at www.TaxLienLady.com/conference