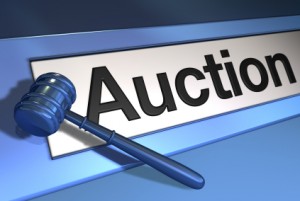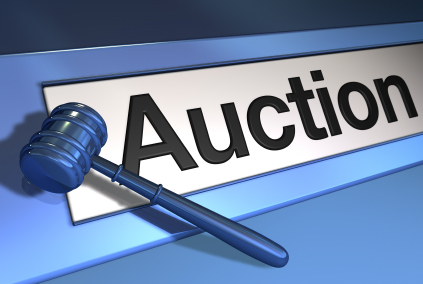 I went to the Monroe County PA 'Judicial' Tax Sale this past week. Many counties in Pennsylvania have 2 tax sales. The 'Upset' tax sale – which is usually held in the fall and the 'Judicial' tax that is held some time afterward, usually in the spring. If you purchase a property in the Upset tax sale, you are responsible for any liens or judgments on the property, but if you purchase a property in the Judicial tax sale, those properties are sold 'free and clear' of liens and judgments. There are some liens however that will remain on a property purchased in this tax sale. Any municipal, state, or other government lien will remain. Everything else, as long as proper notification has been made will be wiped out by the tax sale.
And here is another benefit of purchasing a property at the Judicial tax sale as opposed the the Upset tax sale – the minimum bid is reduced to just the cost of the sale. This varies for each property, but for most properties it is under $1000. All the back taxes have been forgiven for these properties. Just because the bidding starts low, doesn't mean you can pick up a property for pennies on the dollar though.
I was interested in a few building lots that were in the sale. The lots that I was interested in were paid off right before the sale, so I didn't even get a chance to bid. And any other properties that I was interested in also paid off before the sale. I made 2 errors when preparing to go to this tax sale that I warn everyone else about, but I failed to head my own advice. The first is to pick out a lot of properties because almost all of the really good ones will be paid off before the tax sale. There were quite a few other building lots in another township, from another builder that went up for sale. But I did not do my due diligence on these lots, so I didn't bid on them.
The second mistake I made was in underestimating the competition and not bringing enough money with me. Most of the building lots that did sell went for over $5000, some of them sold for over $10,000. These lots were not as nice as the ones that I was looking at. If the lots I was interested in were auctioned, they would have went for over $10,000, and I was not prepared to spend that much per lot.
There were some deals that were made at this sale, but not what most people who have no experience at deed sales expect. One house that I had looked at; which really is falling down, does not have a roof, has been vandalized and needs to be demolished sold for $39,000. The house is on a 7 acre parcel of land on a partially paved road. Not a great deal for the average person, but for someone who builds houses and knows how to get the demolition, clearing and building done, it's a buy. Most of us would have to put a lot more money and time into a deal like this before seeing any profit.
There were a lot of properties that didn't sell, most of them were unbuildable land and trailers. I didn't do due diligence for all the properties in the sale, so I can't tell you if there was anything good left over. Judging from the competition that was there – I doubt it. I did go look at some vacant lots that didn't sell and found that they were all unbuildable lots with steep inclines or drop offs. Since there were at least three builders there bidding up the other lots, I didn't really expect that any good ones would be left over.