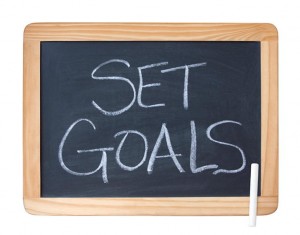 Here's an important technique from my friend Arnfried at Be Motivated Today that will get you motivated to work on your goal.
I know that it works because I've used this technique to become a champion weightlifter. And I continue to use it today in my weightlifting training and in my business. I want to encourage you to try it out and see if it works to help you with meeting your goals in your business and in your personal life.
Here it is in a nutshell:
Get excited about the benefits you will reap from achieving your goal. Imagine you are already achieving everything you set out to do. And get excited!
Think about how good you will feel about yourself if you have achieved it and what others may say of you. Consider the financial benefits and the fun you will have.
Trust yourself, that you can do it. Reject the negative thoughts that creep in, but believe that you will achieve this dream. Think about it often. Day-dream about it.
Don't worry about actually doing anything. If you simply think about it often, your body will take over sub-consciously and go to work, without you actually telling yourself to do it. It will be almost automatic. The plan will be there and so will the positive feelings and desire to have the benefits. So you will just want to get to work, without having to force yourself. BUT you have to keep thinking about it.
Be all you can be!
Joanne.
Want to receive these encouraging and inspiring emails? Register for a 14-day FR'EE Trial of the Daily PEP-Talk at http://www.BeMotivatedToday.com/71058. Watch a short video and download an e-book on releasing your potential and a report on a unique way to help you create a passive income that actually works. Visit http://www.BeMotivatedToday.com/71058.