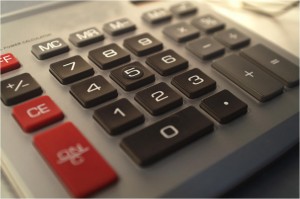 Here's a motivational message from my friend Arnfried at Be Motivated Today that hit home for me about having a plan for financial success, maybe it's something that you need as well…
Can I be honest with you?
If you want financial success, you have to have a plan. Millions of people want to be wealthy, but only those with a clear, executable plan will achieve it. A vague hope that your fortunes will turn around or that one day your ship will come in, is just that – a vague hope.
In 2007 I looked at my life and saw my debt getting bigger every year. I was sick and tired of it. So I put together a plan to turn my finances around using some of my strongest skills and gifts. It took two more years, but then things changed. Yes, I still worked hard, but my clear, executable plan was working. I had to change it a few times. But I just kept plugging away. I just never quit making new plans when the old ones didn't work. I believed I'd get it right. I had too much too lose and I was determined. I kept working on my attitude too.
Those are the keys: Plans, work, determination, self-belief and a great attitude. There are a couple more. But these are right at the top of the list if you want financial success.
Affirmations:
I'm getting a plan to turn my finances around
I'm going to work like crazy
I can do this
Be all you can be, Joanne.
With Fond Regards
Arnfried Klein-Werner
Motivator & CEO – Be Motivated Today
Want to receive these encouraging and inspiring emails?
Register for a 14-day FR'EE Trial of the Daily PEP-Talk at http://www.BeMotivatedToday.com/71058. Watch a short video and download an e-book on releasing your potential and a report on a unique way to help you create a passive income that actually works. Visit http://www.BeMotivatedToday.com/71058.